An initial meeting was held on July 7, 2012, in the Sturbridge Town Hall,
to discuss the making of a documentary film on Camp Robinson Crusoe.
Photos of the meeting can be seen below,
with captions below identifying the attendees.

Click on any of the photos for an even larger version.
In most browsers, you can then click again to enlarge further.
Use your browser's "Back" button to return here.

Click the next link to go back to the Making the CRC documentary page.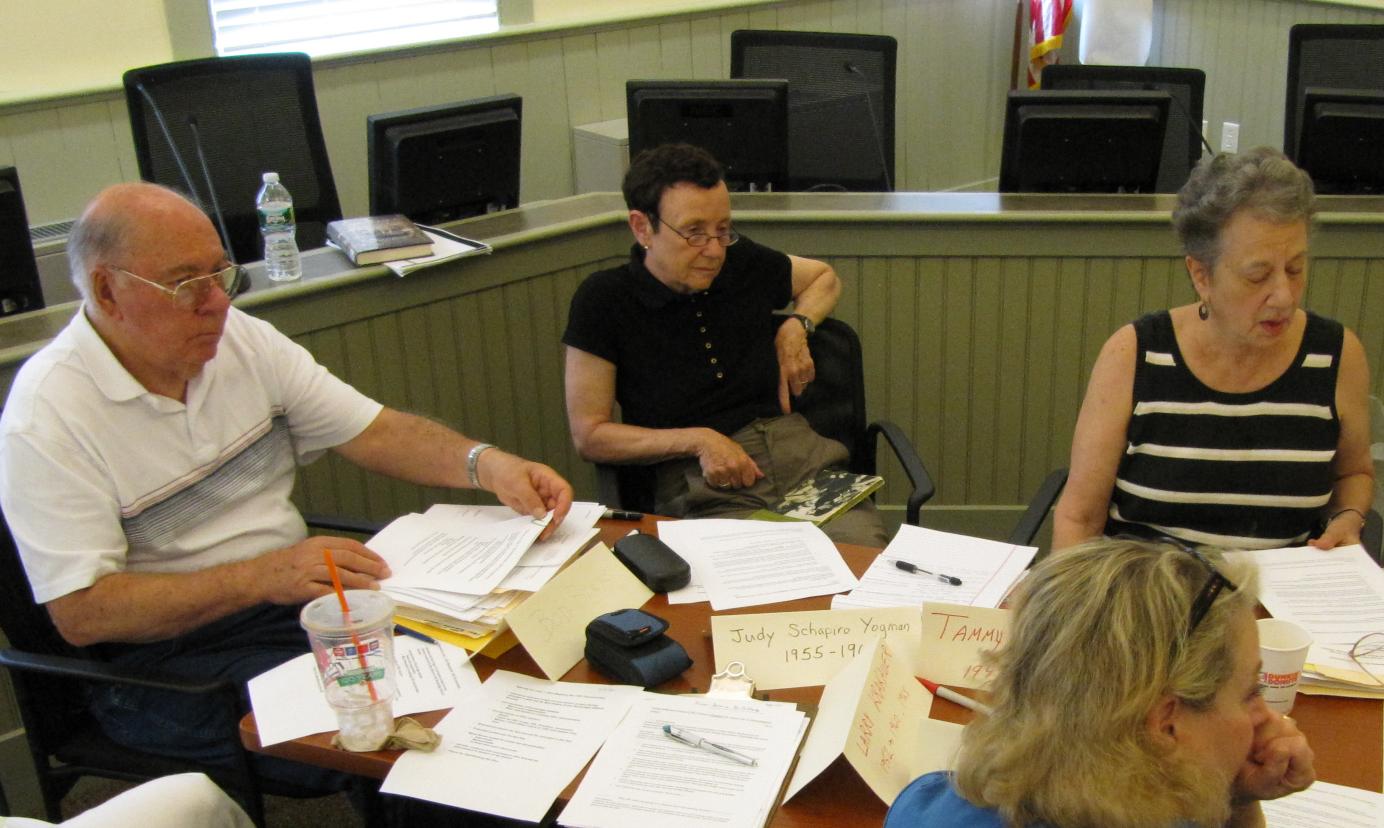 Facing camera, left to right: Bob Briere, Judy Shapiro Yogman, Tammy Guzik Bliss
Photo by Larry Krakauer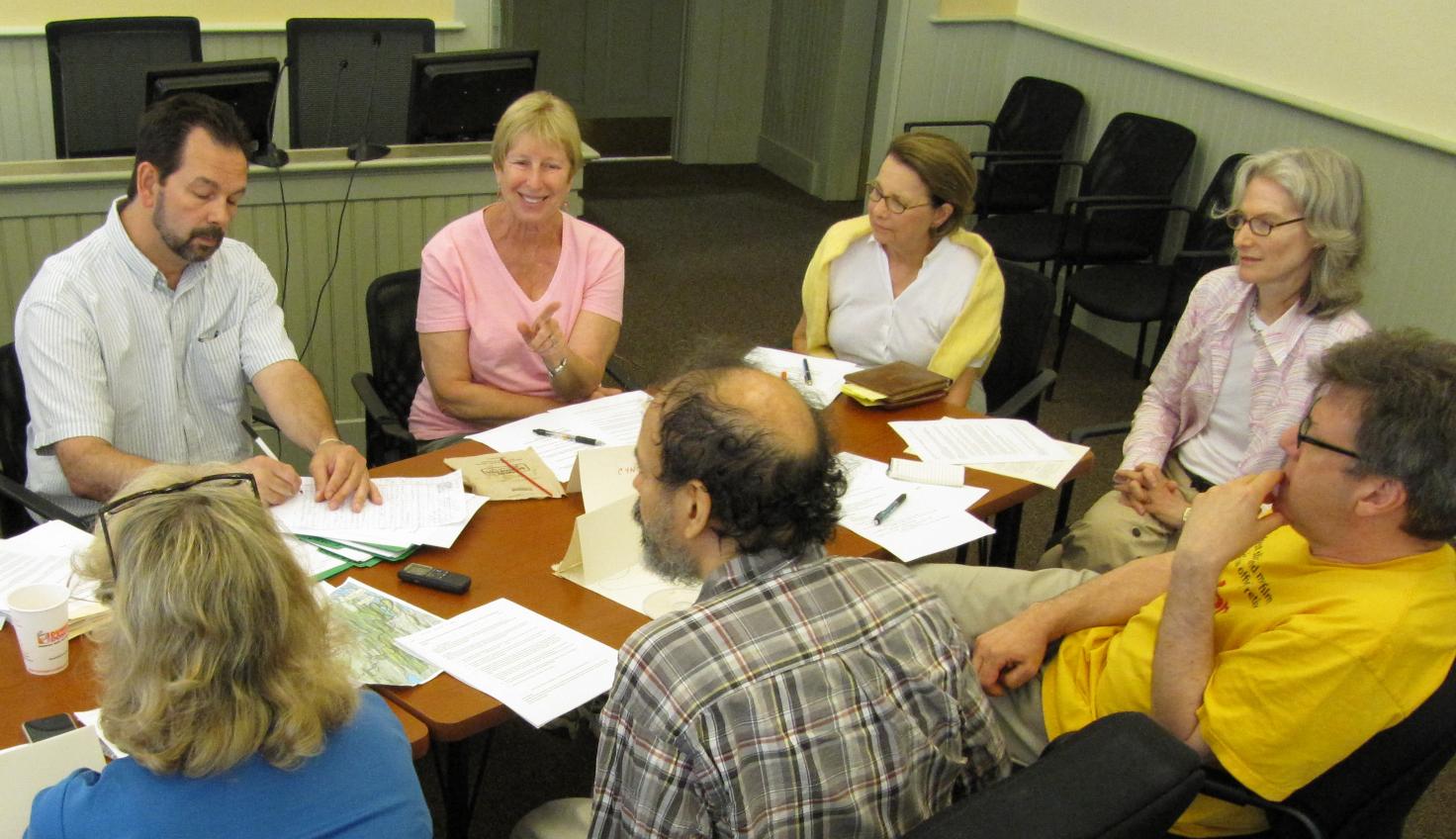 From top-left, clockwise around table: Bruce Butcher, Cynthia Fruchtman Pill,
Linda Bland Sonnenblick, Emily Sonnenblick, Dan Weissman, Josh Hill, Marilyn Bushman Finklea
Photo by Larry Krakauer



From far left, clockwise around table: Emily Sonnenblick, Dan Weissman, Josh Hill, Marilyn Bushman Finklea, Larry Krakauer, Bob Briere,
Judy Shapiro Yogman, Tammy Guzik Bliss (hidden), Bruce Butcher, Cynthia Fruchtman Pill, Linda Bland Sonnenblick
Photo by Margret Krakauer



From left: Judy Shapiro Yogman, Cynthia Fruchtman Pill, Josh Hill, Bob Briere, Bruce Butcher
Photo by Dan Weissman